Customs agents since 1914
y
AEO operator

(Authorized Economic Operator)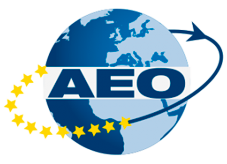 Own agency in the main ports and airports of Spain.
Customs agents since 1914 and AEO operator (Authorized Economic Operator).
Our personalized service, experience and solvency with the customs administration allow us to offer the best solutions to our clients.
SERVICES
THE BEST SOLUTIONS FOR OUR CUSTOMERS
Processing of all customs regimes including special regimes: Warehousing, temporary importation, final destination, inward and outward processing and transits.
Processing of licenses or certificates before official agencies.
Processing of ADT, LAME, DA, DDA authorizations.
Use of ADT and DA spaces of the corporate group.
Intrastat.
Centralized dispatch.
BREXIT
Comprehensive advice on
FOREIGN TRADE
VAT taxation: VAT exemptions or suspensions.
Tariff Policy: Classification of goods, binding tariff and origin consultations and quota management.
Legal fishing procedures.
Processing of customs appeals.
Regulations on origin, labeling, health and quality.