ISOTANK
Transportation of bulk liquids
As agents for various isotank container operators, we offer global solutions for the transport of bulk liquids.
We have equipment for the transportation of chemical products as well as for the transportation of food products.
We also have the capacity to offer cryogenic tanks to handle refrigerated liquefied gas transport flows.
We cover the European territory with our intermodal network, and transoceanic destinations with agreements with the main shipping lines.
We operate depot for ADR containers (APQ cert.) in the ZAL of Barcelona, next to the main maritime and railway terminals.
For any information, consultation or quotation, please send an e-mail to tanks@grupoaltius.com.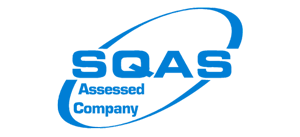 We meet the quality, safety and environmental protection requirements defined by the chemical industry. We are certified.