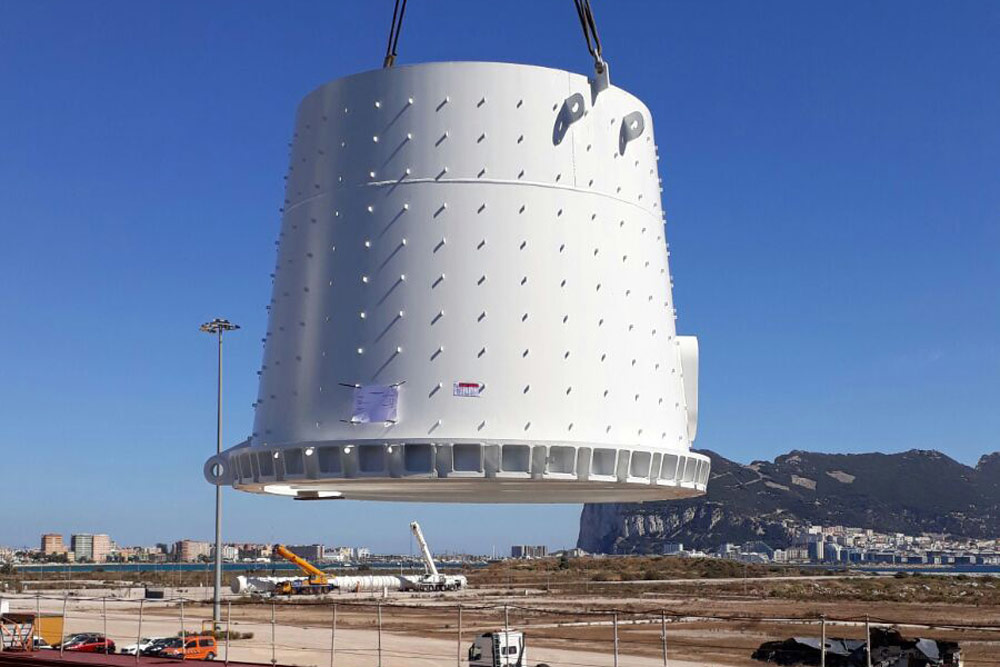 Altius Bilbao, successfully transported a cargo from Gijón to Algeciras. Performed the loading and supervision of 7 pieces consisting of several pressure tanks and heavy parts destined for the modernization of a refinery terminal in southern Spain. The heaviest piece was 62 meters long and weighed 110 tons.
Prior to the start of loading, an inspection of the spaces provided on board for this purpose was carried out and the result was favorable for the planned cargo.
Anchoring and securing of the cargo was carried out in accordance with the safety plans arranged by the shipowner prior to the ship's arrival.
Loading operations commenced on August 30 and were successfully completed and verified on September 1, 2017.