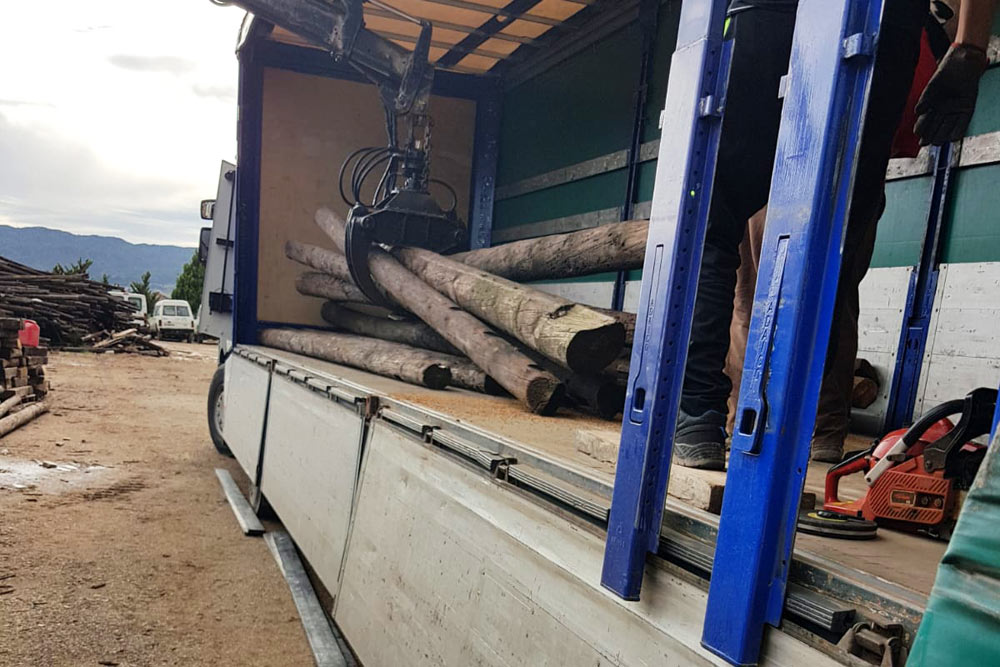 Altius, has helped to carry out a very nice project called the Casa de los Maestros, a house in the town of Las Hurdes (Cáceres) dedicated to helping 18 year olds who leave foster homes and have nowhere to go.
This house, apart from becoming a home for young people who do not have one, also aims to instruct them and help them find their way. Many young people who leave foster homes do not know what to do and have little education, so in this house the coordinators are constantly looking for teachers and professionals who can support and prepare these young people.
Altius has helped in this project by bringing 79 beams to the Casa de los Maestros, free of charge, since, being a humanitarian organization, they have scarce economic resources. These beams will be used to electrify the area, since the house is located in the countryside.