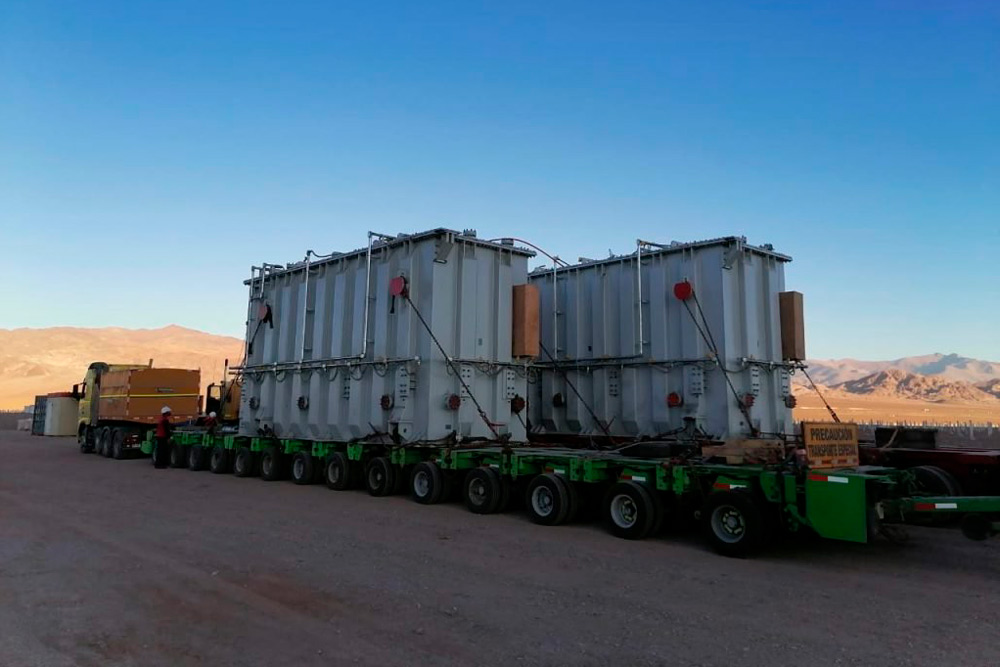 Altius successfully transports another shipment of transformers and accessories.
On this occasion, the shipment belongs to the Campos del Sol project, which is being carried out in the Atacama region of Chile, and consists of two transformers measuring 10.30 x 3.45 x 4.60 m (length x width x height) and 160 t each, in addition to the usual set of accessories.
Altius Chile received the cargo under hook at the Port of Angamos and coordinated all the logistics and actions carried out in a 550 km journey, crossing the arid territory of northern Chile until its delivery on site.
Worthy of mention is the great work done by all the operators involved, overcoming not only the logistical challenges themselves, but also the hard experiences lived by all in these times of pandemic.
This new work is part of a strategic commitment that Altius Group has made during this year to strengthen its value-added services tailored to the energy sector, which is added to several other projects carried out for different clients, especially in the Latam area.