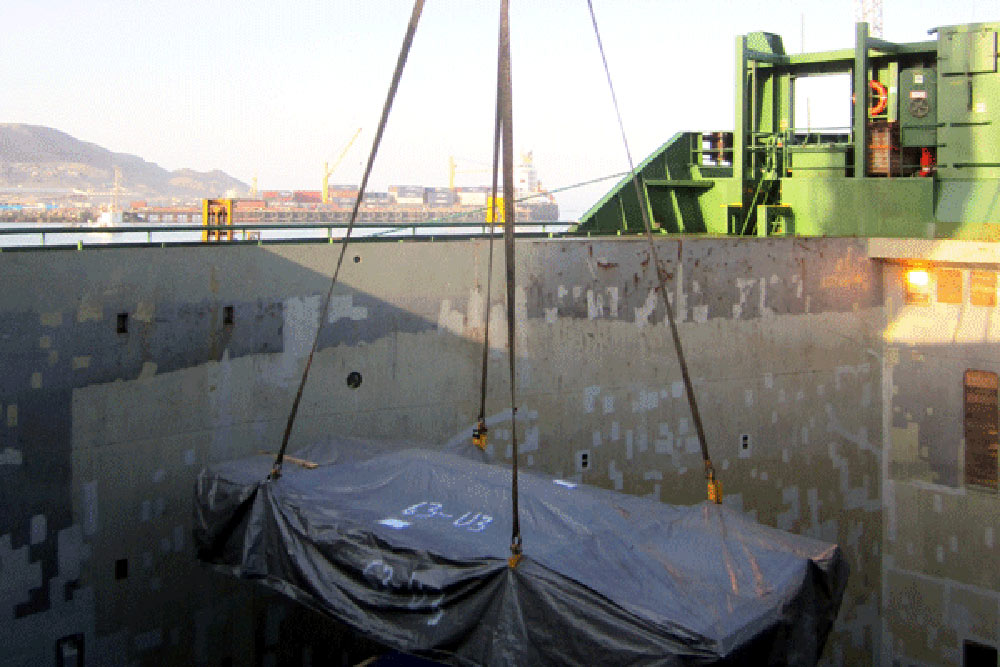 ALTIUS has successfully completed the maritime transportation of the last shipment of break bulk cargo belonging to the "Southern Energy Node" project. The cargo was transported from the port of origin in Vietnam to the port of discharge in Ilo (Peru) by the vessel M/V ALTAIR.
During unloading, there were strong gusts of wind and rough seas, making unloading difficult, which ended satisfactorily after 18 hours of hard work.
This last operation completes the break bulk shipments of this project, where three turbines and three generators from the USA have also been transported in two shipments, three transformers from Korea and one shipment with general cargo from the USA. All of them have been unloaded at the port of Ilo (Peru), and then the heavy pieces were transported directly to the plant and the rest to a temporary warehouse.