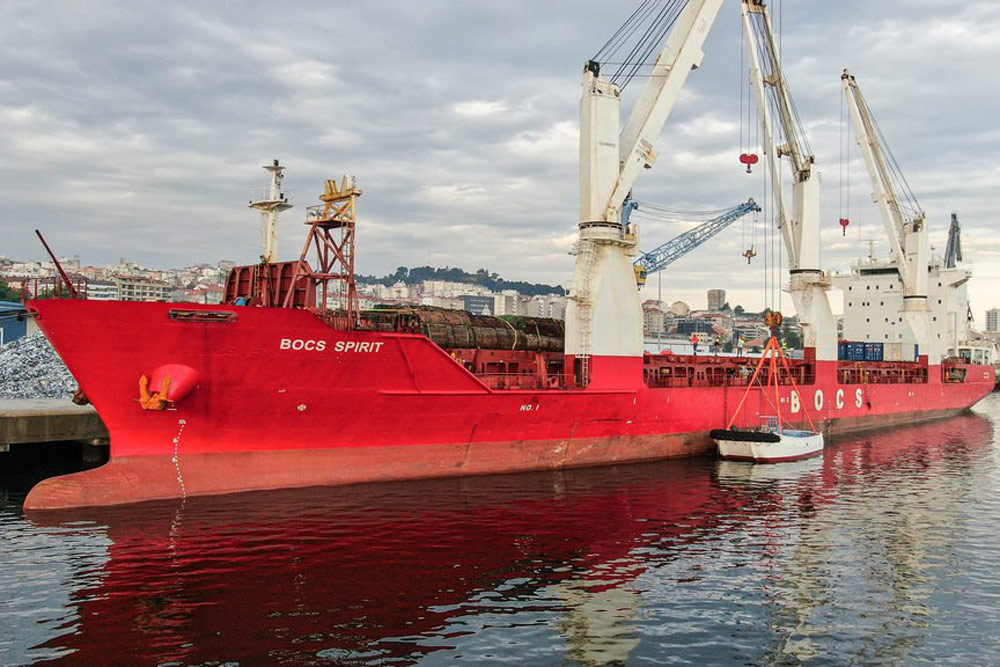 Loading and transportation of Panga
On Sunday, June 13, 2021, a panga (auxiliary vessel) embarked from the Port of Vigo to Côte d'Ivoire aboard the Bocs Spirit.
Altius handled the loading and transportation for the customer, the operation was completed in 40 minutes.
The vessel was consigned by Joaquin Davila y Cía and the stevedoring was carried out by Termavi.