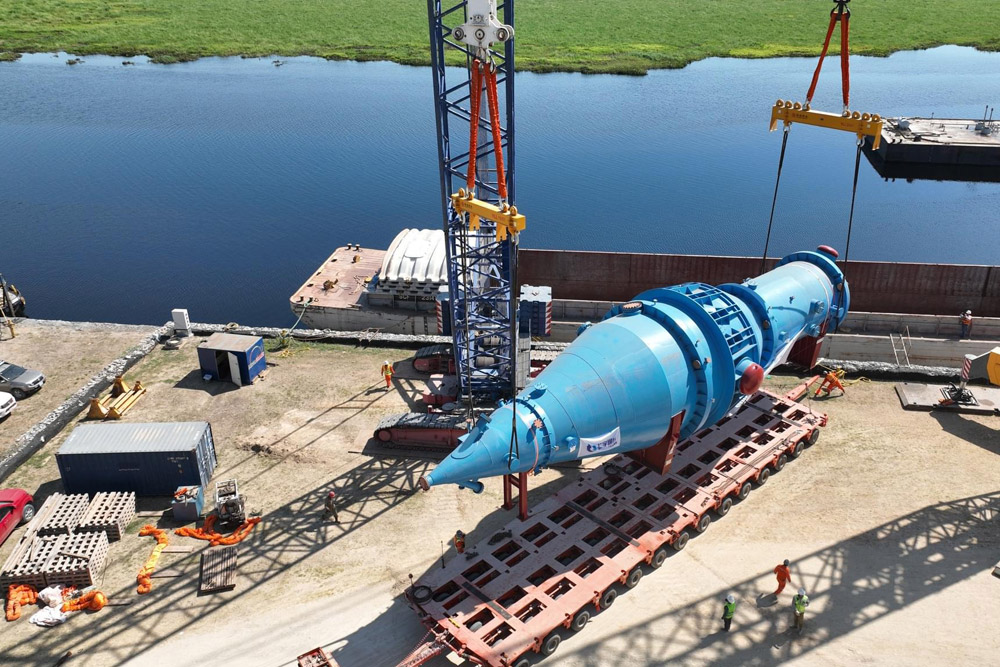 Altius Bolivia has completed the transport and delivery of a reactor (176 tons, 26 in length and 7 meters in diameter).
The shipment began at the port of Zárate (Argentina), where a direct ship-to-barge transshipment took place, a first for the port of Zárate. The reactor was then transported 2,750 km down the Paraná-Paraguay waterway to Puerto Jennefer in Bolivia.
Two cranes (Liebherr LG 1750 and Demag CC 2500) were positioned by Altius at the port to unload the reactor, which was then transported on a 14-row hydraulic modular trailer to its final destination at the customer's facility.