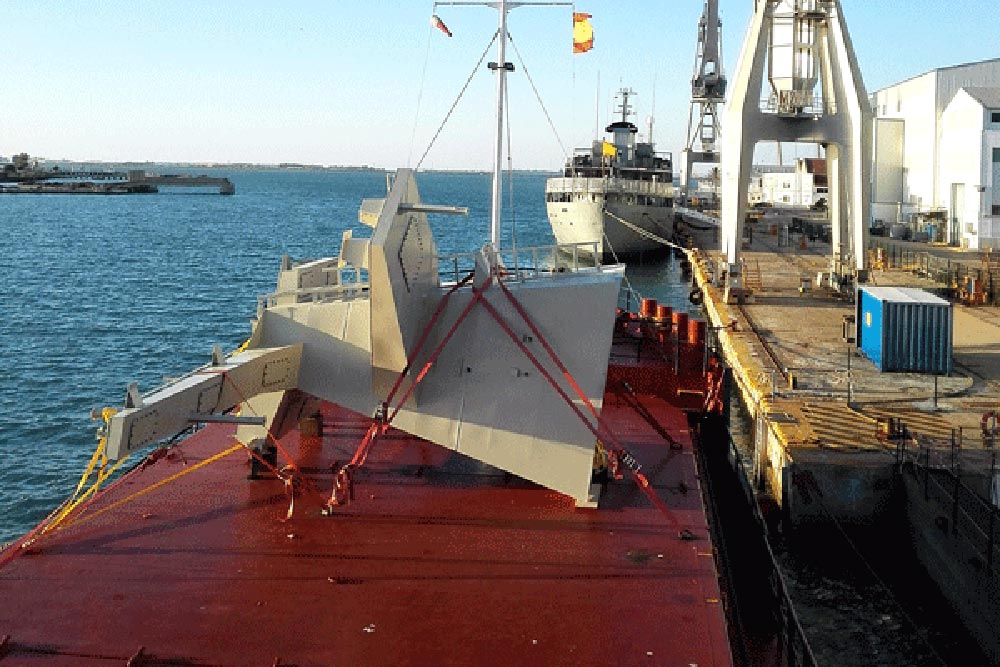 Altius has transported last week, together with the collaboration Marítima Astondo and Marítima Davila Cádiz, the transport of five blocks from Cádiz to Ferrol has been carried out on board a coastal vessel.
The largest blocks were 8.80 meters wide and 4.90 meters high.
The handling and lashing operations were carried out with great care to avoid damaging the aluminum blocks.
To ensure the smooth running of the transport, our technical staff assisted the operations at both ports involved.
Below is a photo of the transported piece.