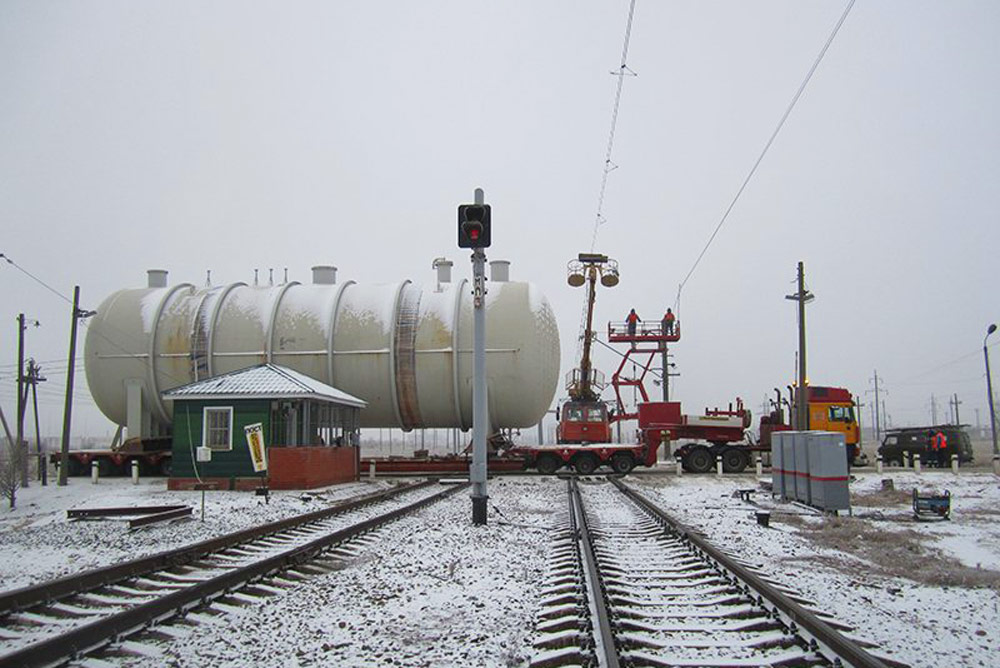 December 10, 2014, was the day we delivered the last piece to the Lukoil refinery at the "Volgograd Deep Conversion Complex" transport project in Volgograd (Russia).
It was the last piece of the last shipment, which was completed by 12 pieces, all from Korea.
All these parts were shipped to the Korean port of Masan and transported to Volgograd by barge from where they were previously transshipped from a heavy-lifter ship.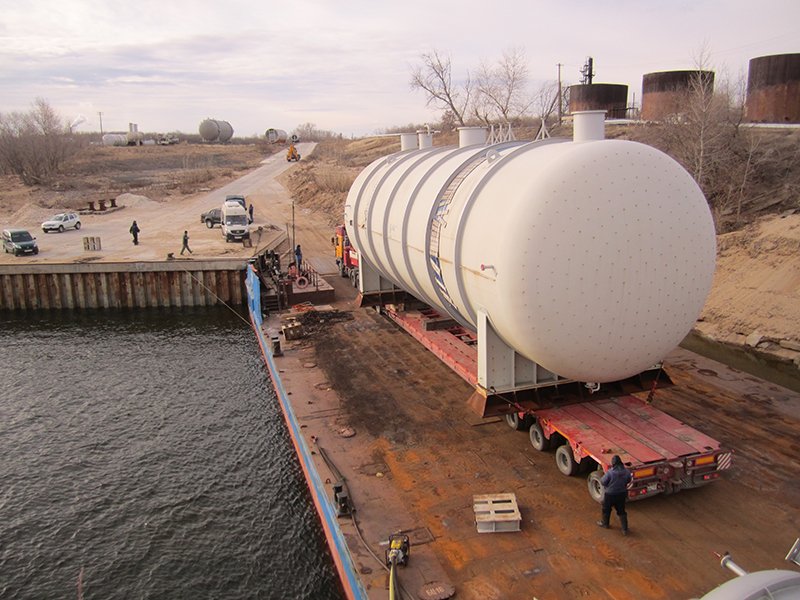 The barge unloading operations were carried out by RO-RO operations using conventional trucks, and additionally by LO-LO operations thanks to a mobile land crane.
The river transports, which passed the Volga-Donn Canal, were completed only two days before the closure of the canal due to the winter season, which is scheduled to stop traffic through the canal between December 2014 and March 2015.
Some difficulties were encountered during the overland transports of these parts to the refinery due to icy roads, heavy snowfall and extreme cold, reaching -20ºC in the last transports.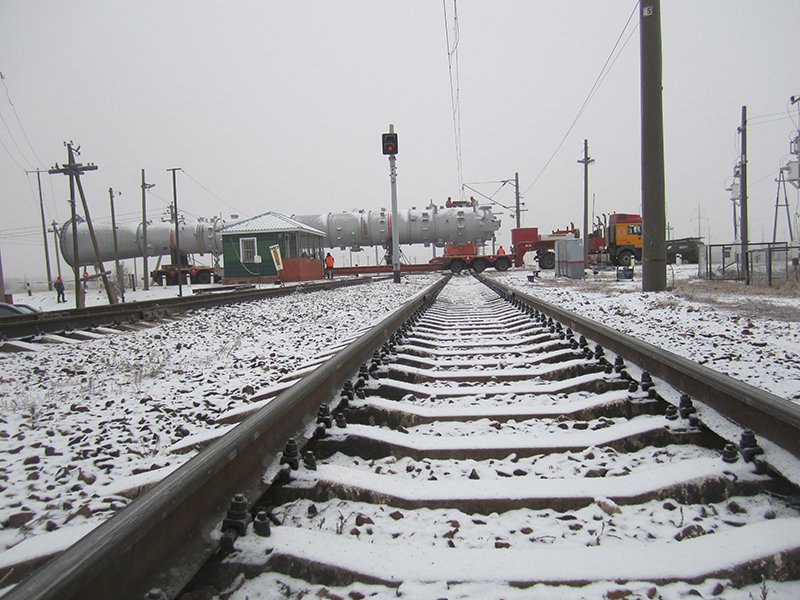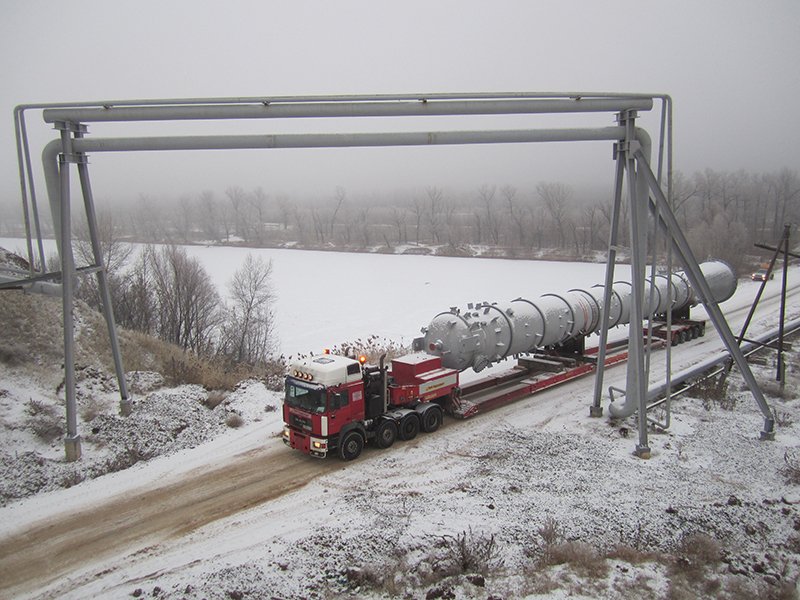 The end result of this effort was the successful execution of all transports of this project under our scope of work – on time – without damage or incident to the full satisfaction of both parties, i.e. Lukoil and Tecnicas Reunidas – Initec.
Perhaps the most important aspect of this project was the level of cooperation, patience and teamwork required to execute the work.
With this latest delivery, ALTIUS completes the transportation of all involved large and heavy equipment for the upgrade of the Lukoil Refinery in Volgograd, with shipments coming from various origins, such as Korea, India, Spain, Italy, Turkey and United Arab Emirates.