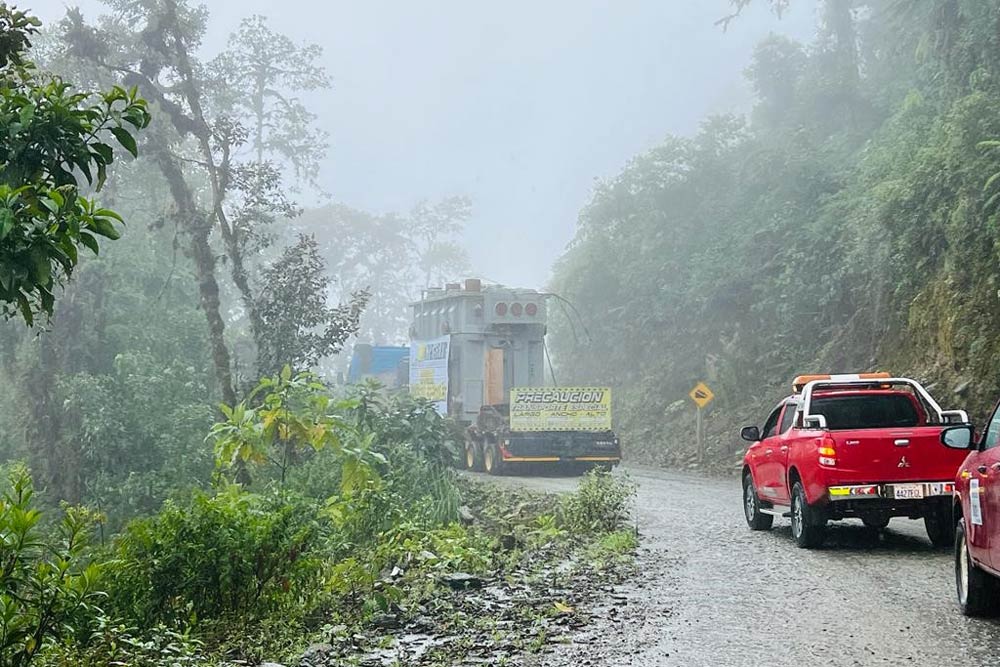 Altius Bolivia has delivered 5 transformers to the Ivirizu Hydroelectric Power Plant (Bolivia) for the main energy project of Empresa Nacional de Energía (ENDE).
The cargo was loaded at the Port of Iquique (Chile) and transported by 10-axle hydraulic modules over 900 km to Las Juntas and Sehuencas, in the province of Cochabamba, Bolivia.
In the unloading operation, hydraulic jacks were used to support the transformers on their foundations at both sites.
Altius took care of all the logistics, including obtaining permits, the necessary paperwork in both countries, Bolivia and Chile, and the final delivery.