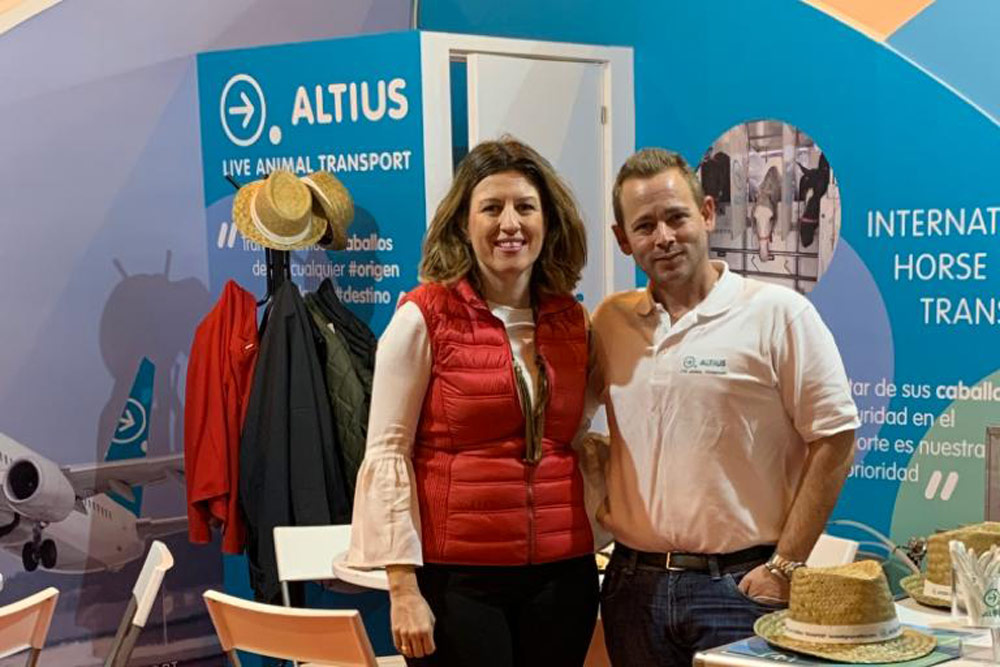 Marta Esteban and Pablo Roa
Altius has been presented for the first time at one of the most important events in the horse world, the SICAB fair that took place last week in Seville.
It has been a fair in which Altius has become known as the business group that without intermediaries can move their horses to all parts of the world, direct flights from Zaragoza to California, Mexico, Dubai, Japan, etc.. providing a solution to any destination in the healthiest way for the horse and in the fastest way.
We have a great team of professionals to offer a door to door service.
The fair was a great success to promote this new Altius service and we hope to be able to return next year.
Photo: Marta Esteban and Pablo Roa with the Qatar Airlines team.