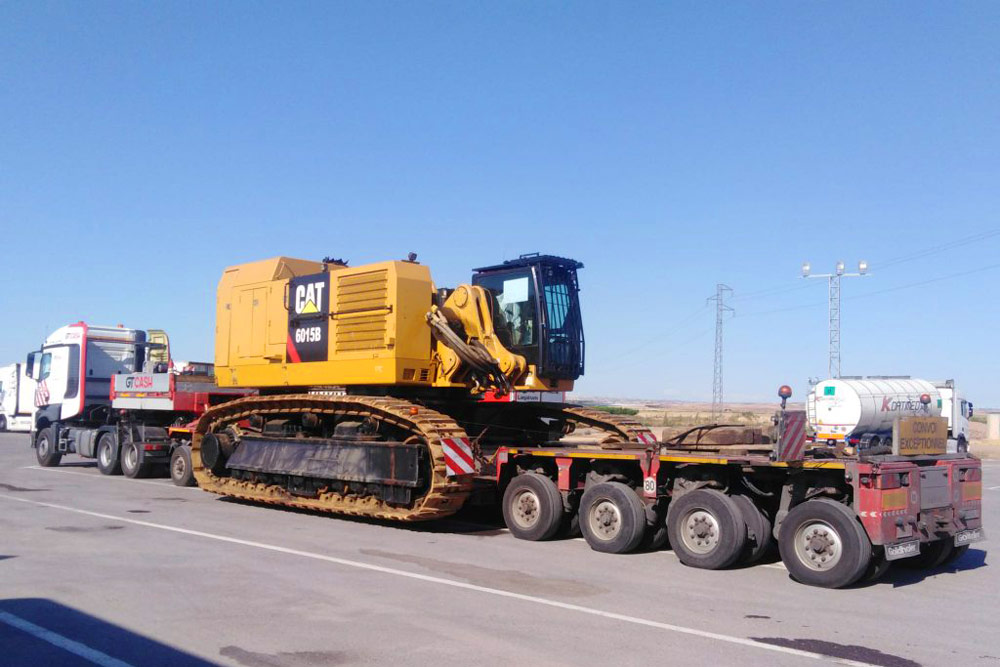 On this job Altius was responsible for preparing, organizing and supervising the inland transportation, port operations and RoRo shipment of a 150 ton CAT6015B excavator. The supplier's facilities in Spain were the point of origin, with destination China.
Knowledge of road constraints and port and shipping operations, combined with a solid and high level of service, allowed Altius' RoRo team to complete the shipment in a very short time and meet the zero incident target.
The main unit measured 8.6 x 4.9 x 4.75 meters and weighed 90.6 tons. This was loaded using a modular trailer with a 3+2+4 beam configuration. Due to height restrictions, the air filters and stacks had to be disassembled for road transport and reassembled once in port, so that the unit could be fully operational and ready for a quick RoRo transshipment shipment. Spare parts were loaded onto generic transports and carried on a 13-meter trailer.
Thanks to having a team at Altius dedicated 100% to RoRo projects, this shipment went smoothly and without incident on both sides.