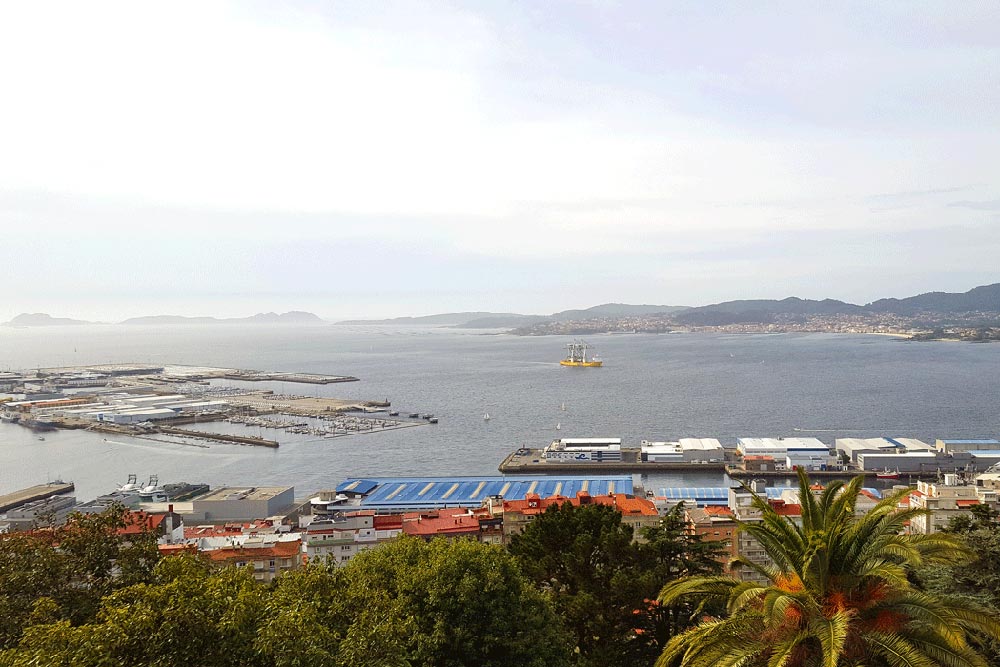 Last week, with the unloading operations at TERMAVI container terminal (Port of Vigo), ALTIUS completed the project of transporting two STS container cranes weighing up to 830 tons each, on board a heavy-lifter ship with its own lifting equipment.
Both cranes were shipped from the port of Rotterdam, where ALTIUS was also in charge of the installation of the internal structural reinforcements on the cranes and other preliminary preparations prior to the start of loading operations.
For this challenging project, ALTIUS has provided all the engineering, coordination, planning, project management, steel, labor and auxiliary machinery required to safely execute this transport.
From the early stages of the project, both ALTIUS and BIGLIFT technical departments worked together to define and calculate all the calculated maneuvers and technical aspects of this transport.
This was a highly complex transport operation due to critical stability and lifting height, as well as very tight stowage of the cargo on the ship.
Despite the fact that both container cranes were not manufactured for maritime transport, ALTIUS finally came up with a technical solution to make their maritime transport possible by installing a specially designed structural reinforcement, strengthening the structure of the cranes to withstand the stresses during navigation. A total of about 80 tons of steel were used for this purpose.
In addition, ALTIUS also mounted specially designed "lifting brackets" on the cranes to allow loading and unloading maneuvers of both container cranes by means of the ship's own lifting cranes.
With this feat, ALTIUS confirms its great experience and capabilities for the relocation and maritime transport of container cranes all over the world whatever the mode of transport, either RO-RO or LO-LO.