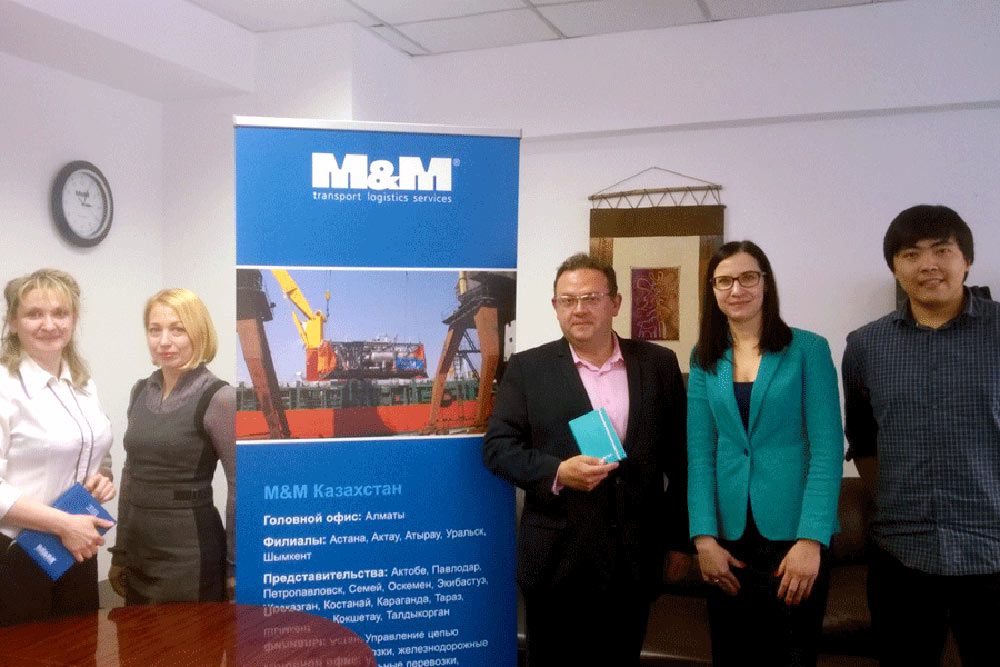 Last week meetings were held at the Commercial Office of the Spanish Embassy in Kazakhstan for the markets of Kazakhstan, Kyrgyzstan and Tajikistan and at the M&M Kazakhstan Office in Almaty.
This consolidates the relationship with M&M in this area where we can offer all services from/for Altius".
Photo at the commercial office of the M&M team and Manuel Álvarez, Business Development Manager at Altius.