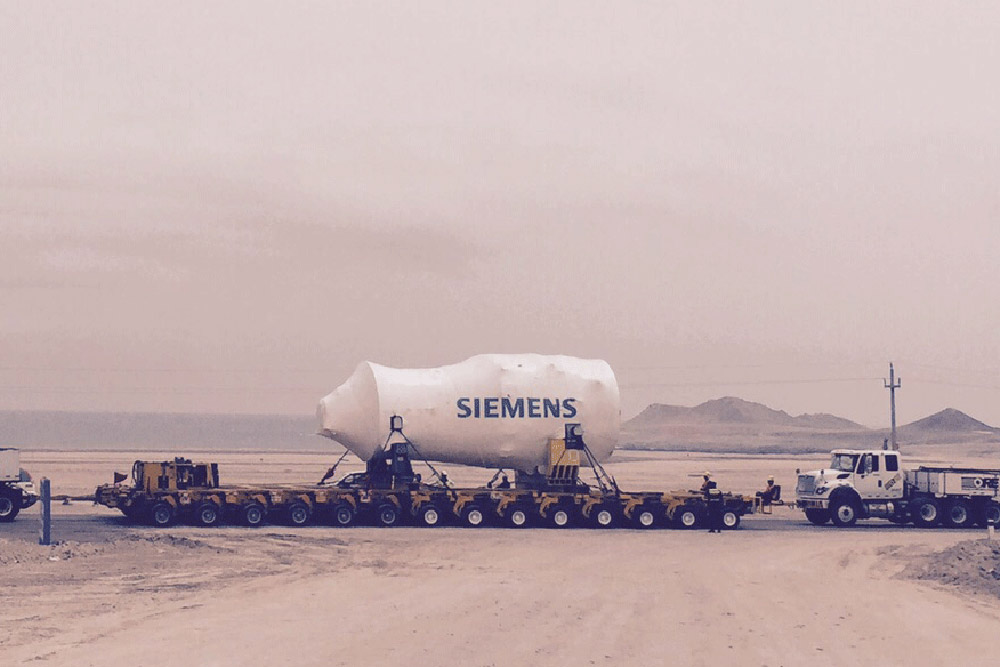 ALTIUS project division has carried out last December 2015 the successful land transport of 2x sets of Gas Turbines (200 tons gross unit weight) and 2x sets of Generators (256 tons unit weight).
This heavy equipment and other general cargo was shipped from the port of Houston (USA) to the port of Ilo (Peru) aboard the heavy-lifter MV BBC Oregon. Adverse weather conditions were encountered at the Peruvian port of destination due to the influence of swell and rough seas, but in spite of this fact, unloading operations were carried out safely and according to the transport schedule.
The Gas Turbines were received ashore from the vessel and then transported to the project site using a conventional modular trailer with 2×14-axle line "parallel platform" configuration, and the Generators were transported and delivered to the site by trailer with 2×16-axle line "parallel platform" configuration, making consecutive trips, respectively.
Land transportation of each piece of heavy equipment from the port of Ilo to the project site located at the "Central Termoeléctrica de ILO" is approximately 25 km. away, with each transport taking 5 hours.