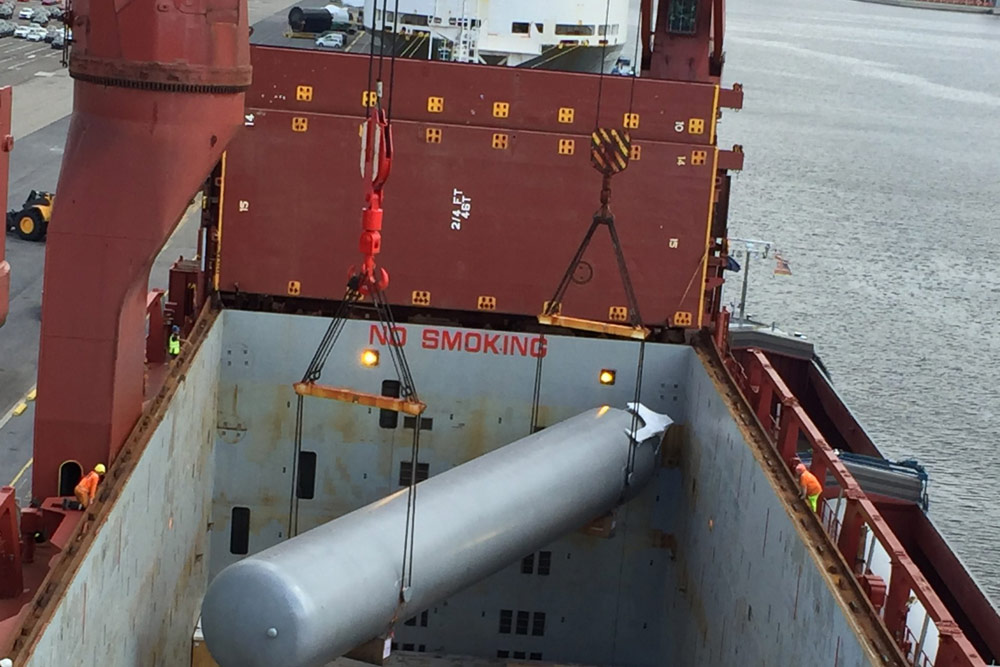 ALTIUS Madrid carried out a new shipment for the Ras-Tanura (KSA) project from the Netherlands.
Transportation of the units was unfeasible by road due to their dimensions, (up to 28.5 m long by 6.15 m high), so Altius organized transport by barge from the Netherlands to the port of Antwerp, crossing the canal and docking the barges alongside the ship for the direct loading maneuver from the barges to the heavy lift vessel, using the ship's own cranes. It departed from Antwerp (Belgium) for Jubail in Saudi Arabia.
All operations were directed and coordinated by ALTIUS.