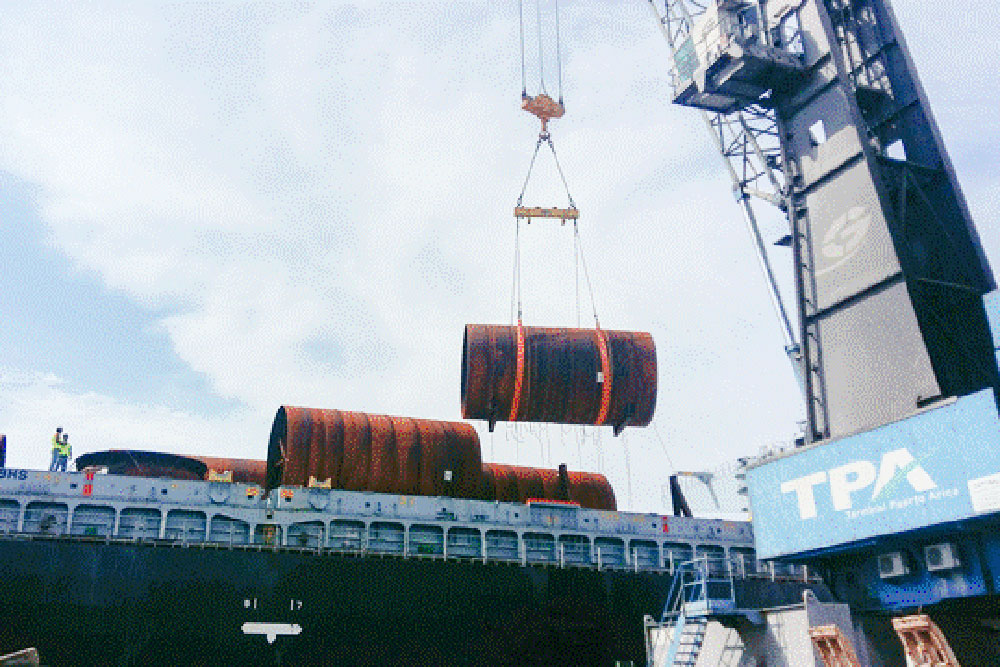 The unloading of the first shipment with Breakbulk cargo for the new ALTIUS project, (consisting of the Potosi Cement Plant in Bolivia), was carried out in the Port of Arica (Chile) thanks to the use of special Shore Tension machinery (on a ship of 225 meters overall length and under Swell conditions).
The unloading was carried out with an earth crane. The cargo was then moved to the stockpile area, and finally unloaded and stored by reach stacker and ground crane, awaiting overland transport through two countries (Chile and Bolivia), which involved a challenging route (including road sections at more than 4,680 meters above sea level and steep curves).
An ALTIUS engineer was in charge of inspecting the unloading operation and labeling each element with a project code, for better coordination of all parties involved.