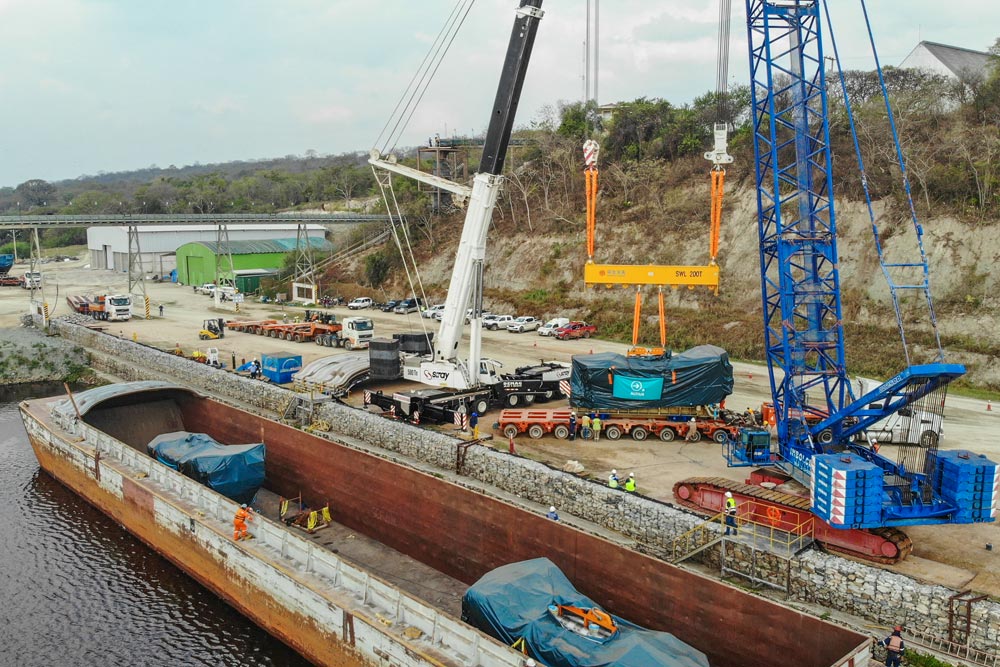 Altius completed the multimodal transport of 10 engines (9,900×4,450×4,450mm and 115 tons each) from the port of Zarate in Argentina to the new Mutun steel plant in Bolivia.
The engines were delivered to the Zarate Terminal transshipment port and unloaded ashore from the ocean-going vessel by rolling the MAFI carrying the engines off the roro vessel. They were then loaded onto four barges using two land cranes.
The engines were then moored and secured on board the four barges before being transported by river via the Paraná and Paraguay waterways to the Jennefer port terminal.
After receipt of the engines at the Jennefer Port Terminal in Bolivia, the engines were unloaded from the barges, using two cranes of 450 and 500 ton capacity, respectively, on hydraulic trailers, and transported to the storage area, where they were placed on benches. For the final road transport of the engines from the port of Jennefer to the Mutun plant, located 35 km from the port, the road had to be upgraded, including the leveling of difficult areas and tree trimming (80% of the road is unpaved).